What Every Teen Needs to Know About Distracted and Impaired Driving: A Virtual Assembly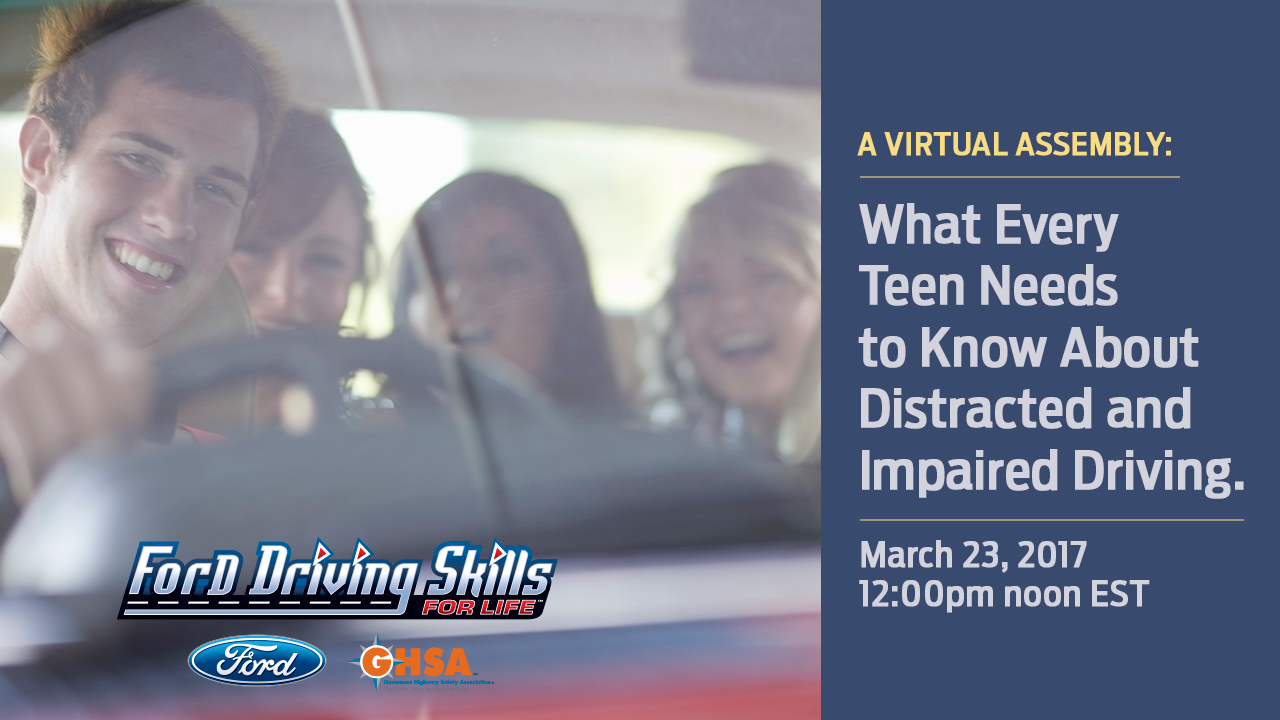 Welcome educators. We are excited you will be joining us for this virtual event. Please sign-up and we will be sure you receive an Event Confirmation email with an easy-access link to the live event, The Event Confirmation will also include topical resources, so you can prepare your students in advance for the event.
Each year, nearly 3,000 teens die in vehicle crashes as a result of inexperienced, distracted and impaired driving. How can educators help decrease this number? By talking to their students about safe driving. During this live virtual assembly, students will be able to interact with some of the most experienced drivers on the road—the Ford Driving Skills for Life instructors, and see firsthand how impaired driving can affect their ability to stay on the road.
They'll hear from real teens, just like them, who have made poor choices while driving, like not buckling their seat belts or going over the speed limit. The assembly isn't your average drivers ed—it's interactive, compelling and relatable, and students will learn so much more to keep themselves and others safe on the road.