DSFL Games
Everyone likes games, and everyone likes safe drivers.  We've combined them both to create the ultimate safe driving experience for you.  Driving is not a game, but why not have a little fun while learning to be a safer driver at the same time.  

Test drive our newest game, developed in partnership with the Michigan State University Games for Entertainment and Learning (GEL) Lab. Master vehicle handling, accident avoidance, distracted and impaired driving in a slick 3D landscape! 
Like clockwork, rush hour traffic fills our highways at five.Navigating on and off exit ramps and between fast- and slow-moving vehicles is one of our greatest modern-day driving challenges. Test your highway driving instincts and then check to see how you scored against others who played.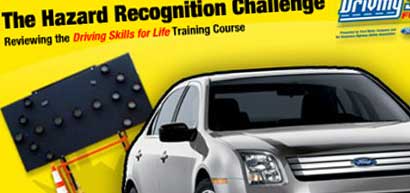 Think you have a good memory? Then play the Driving Skills concentration game. It will help you remember a few simple rules of the road. Don't be distracted by the timer!