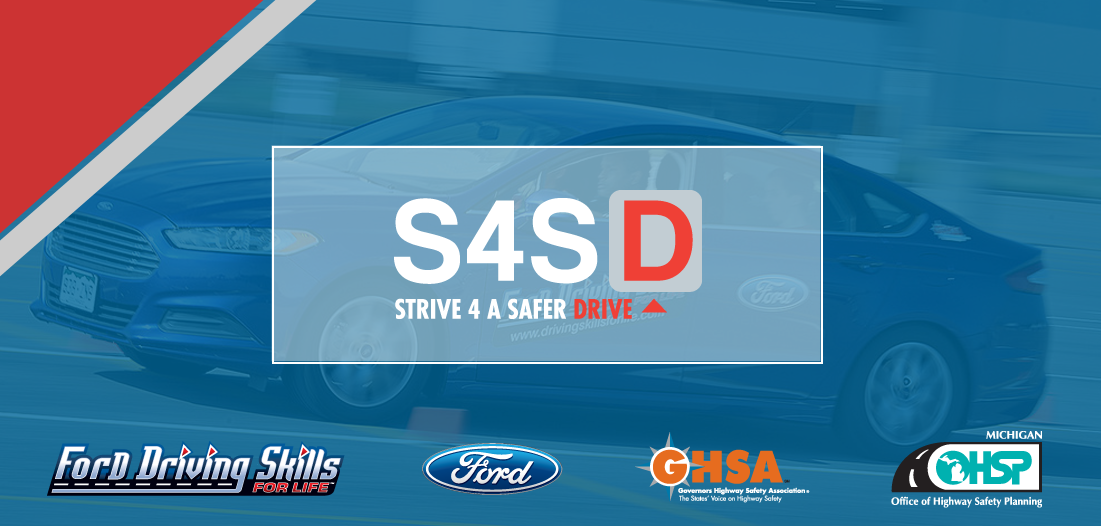 Michigan's state wide safe driving student-led program. Click here for to view all participating MI high schools.
Learn more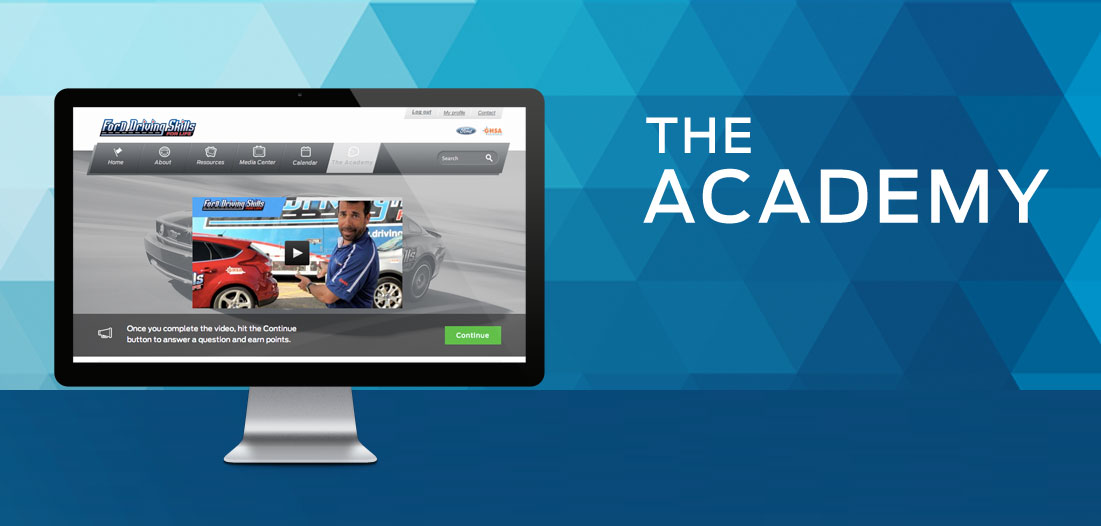 Go through The Academy and learn about how to become a safer driver.
Learn more
Strive For A Safer Drive (S4SD)
Since 2012, Michigan high schools have been eligible to participate in Strive For A Safer Drive (S4SD). S4SD provides funding and resources to help teens teach other teens and their community about safe driving. The program is open to all Michigan High Schools with the goal being to reduce teen driver traffic fatalities and serious injuries. Sponsors of this program are the Ford Motor Company Fund and Michigan Office of Highway Safety Planning. 
Each participating school receives a grant of up to $1,000 to assist in creating traffic safety campaigns. Campaign topics can include distracted driving, seat belts, impaired driving, speeding, and winter driving. The goal of campaigns is to educate fellow classmates and the community about teen safe driving through various activities. At the conclusion of the program participating schools will have the opportunity to send students to a Ford Driving Skills for Life ride and drive program. Each High School team will submit a final project report and cash prizes will be rewarded to the top five schools.
NEW for 2017-2018 school year, the first 60 schools to apply by November 3, 2017 will receive a $100 Visa gift card!
More information on S4SD can be found by clicking here.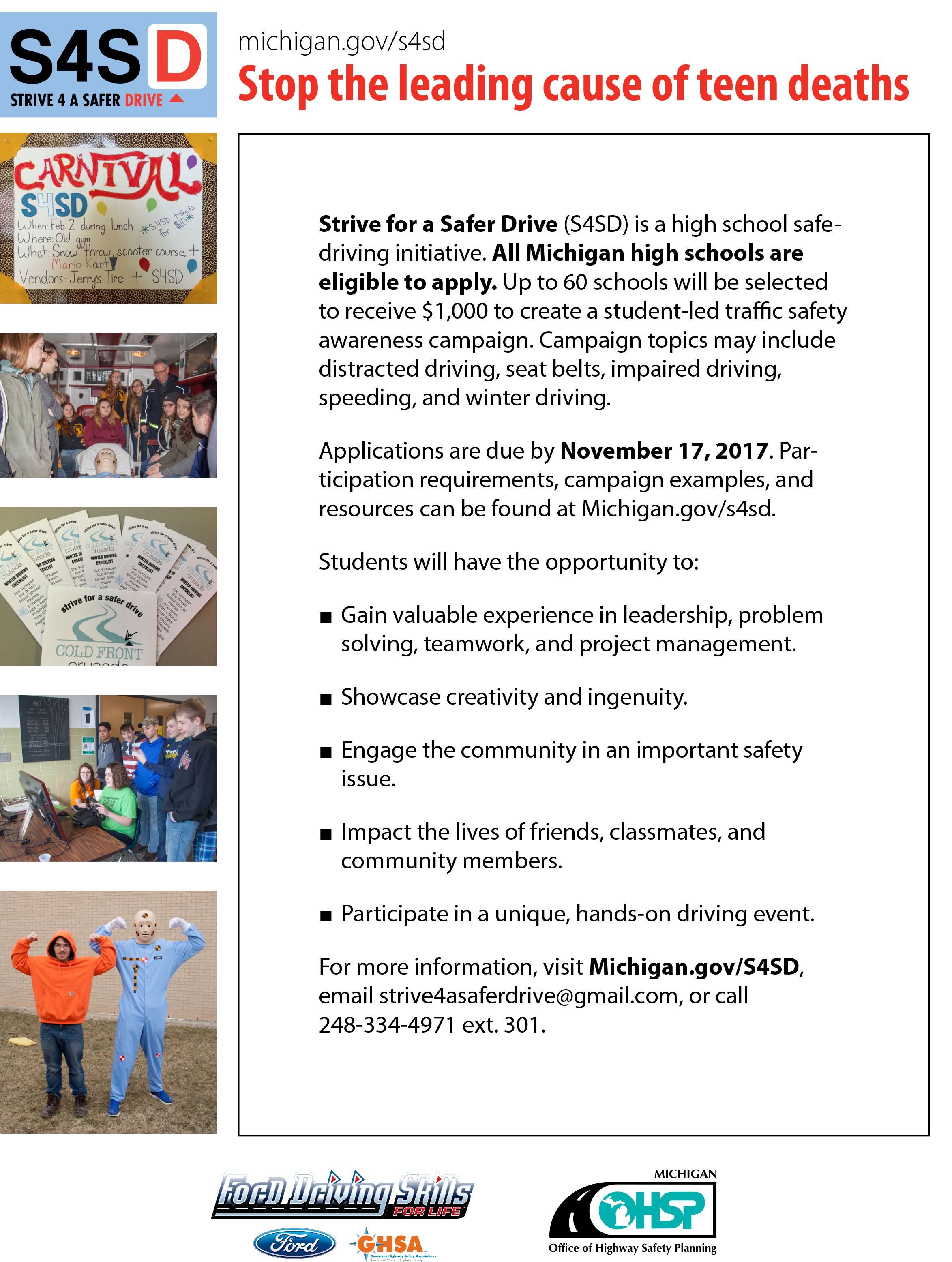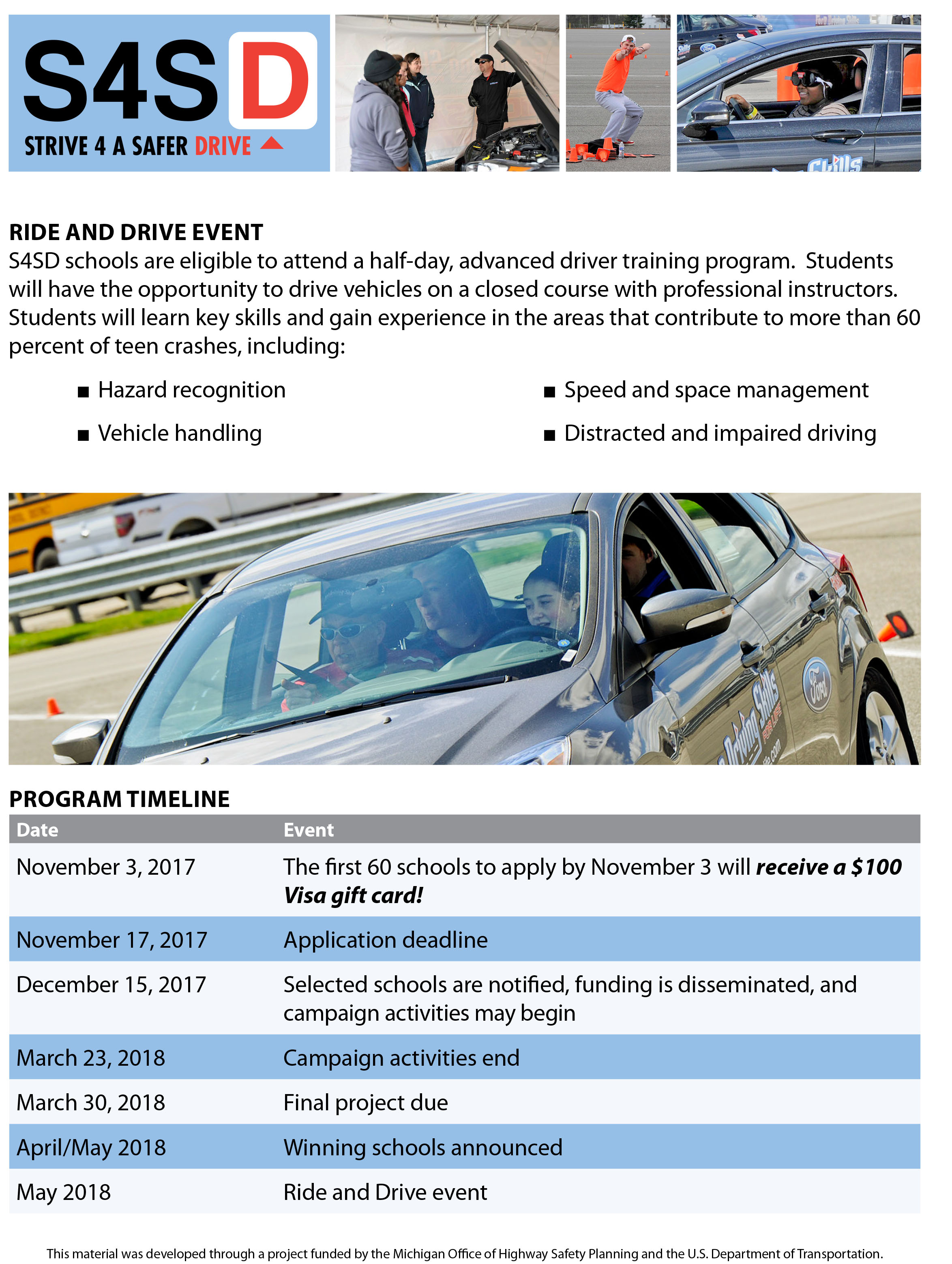 A list of the 2016 Michigan Participating Schools can be found by clicking here